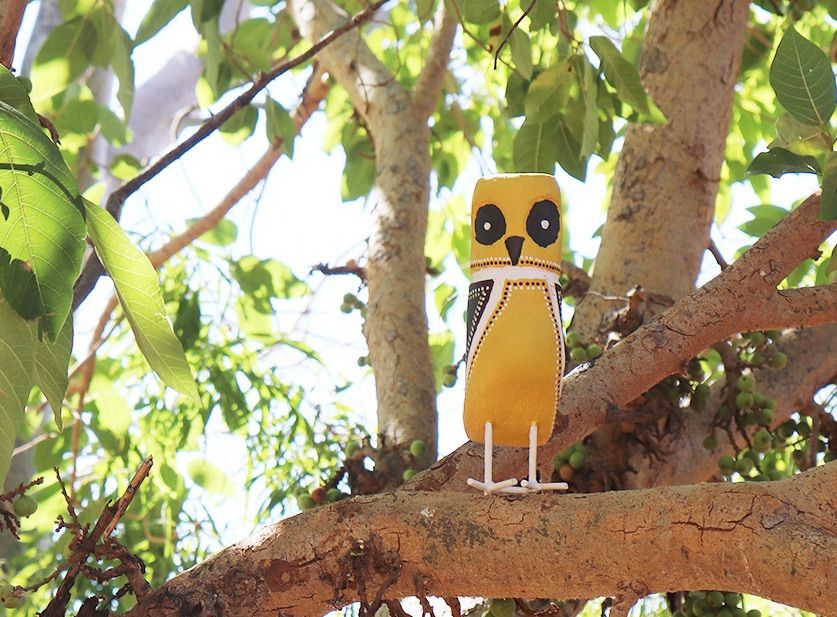 Cultural Garden Project
Planting Knowledge - Cultural Garden Project
---
Project Categories
Culture
---
Project Status -
Current
About This Project
The Planting Knowledge - Cultural Garden Project will see Waringarri Aboriginal Arts working on a variety of activities that will integrate Miriwoong culture, songs, art, language and spirituality into the gardens at Waringarri Arts. Over the next 5 years, we will work towards creating an interactive space for community learning and an enhanced experience for our visitors. This project aims to connect families and community with cultural heritage and to pass on traditional knowledge for future generations.
Some of the activities will include wood sculptures created by Waringarri artists depicting local birds and animals to be installed around the grounds. The shaded areas will be revitalised to encourage visitors to absorb the ambience. We will also be moving to a more sustainable program by growing some of our own bush tucker.
Waringarri artists have welcomed community members to join in making terracotta tiles to be installed in large circles in the ground to form our story-telling area. Community participants have included: Children from local schools, Kununurra Waringarri Aboriginal Corporation, Mirima Dawang Woorlab-gerring, Community Night attendees, Gawooleng Yawoodeng 'Strong Women's Program' and Ord Valley Aboriginal Health Service OVAHS (NDIS and Social Emotional Wellbeing groups).
This project has provided opportunities for more than 15 artists to participate in creating wood carvings, designs for the steel cut-outs and the tile circle.
It is through engagement with the Miriwoong community and elders which makes this all possible.
Thanks to our Project Supporters:
Indigenous Visual Arts Industry Support
Australia Council for the Arts
Regional Arts Western Australia
Department of Local Government Sports & Cultural Industries
Lotterywest
Horizon Power Community Partnerships
Water Corporation - Kimberley Community Grants
ANKA - Arnhem, Northern and Kimberley Artists Aboriginal Corporation - Digital Labelling Project